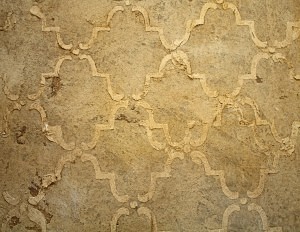 Faux painting is an artisan technique used to give your walls a unique look and feel. Homeowners love to incorporate faux finishing in their homes for several reasons. First and foremost, faux finish techniques can imitate the look of aged or distressed walls, and therefore give your home the same old-world character of a Tuscan villa or French mansion of the distant past. Secondly, faux finishing can be used to disguise one surface as another, thus turning a plaster pillar in your home into one that looks like it is made of pure marble or granite. Lastly, many homeowners like faux finish application for its ability to incorporate multiple hues and tones to create a completely customized color for their favorite room. If you are dreaming of a unique and artisan look for a room or wall or architectural feature in your home, faux painting can help that dream come true!
Popular Faux Painting Techniques
Here are some of the most popular techniques used to apply a faux finish.
Color Washing: As the term implies, the color wash technique is performed by washing one paint color over another color to give the effect of multiple layers of color. This faux finish mimics the imperfect plaster painted walls of decades past, and is an excellent way to create a complex and unique wall color.
Dry Brushing: The dry brush technique gives walls a softly textured look by lightly brushing one color over an existing base color. Rather than being loaded with paint, the paint brush bristles are left mostly dry, and the faint lines provided by the brush allow multiple hues to show through.
Fresco: This style of faux painting gives your walls a mottled or parchment look. This technique is especially desirable in Mediterranean-style homes, as it perfectly captures the frescoed plaster walls of centuries-old villas and palaces.
Graduated Painting: The graduate painting technique moves from one paint color to another by softly blending them. Typically, one paint color is chosen for the lower wall, and a second similar color is chosen for the upper portion of the wall, and the two colors are blended along the middle of the wall.
Strié: Before the rollers and the smooth latex paints of today, paint was a thick emulsion that was slathered onto walls with coarse brushes. Bristle marks from the brushes would appear in the thick paint, and over the years dirt and dust would collect in the grooves. Strié technique gives this effect, but rather than using thick paint and waiting for dust to collect over the ages, it reaches a similar effect through a complicated process of layering multiple glazes.
Faux finish can be used to transform an entire room, enhance an accent wall, or animate a unique architectural feature in your home. Indeed, for any area of your house, there is a faux finish technique to make it beautifully unique! The downside to faux painting is that in order for it to look good, you have to know what you are doing. You need to invest in specific tools, paints, and materials, and the cost can add up quickly. More importantly, you need to have the specific skills for the job. There are countless books and websites you can consult, and DIY television shows that will encourage you to attempt the job yourself. Unfortunately, many of the faux finish techniques require practice to make them look good, and busy homeowners who cannot make the time commitment end up disappointed in their own work. The bottom line is that faux finish techniques are beautiful, but it's best to hire a good professional painting company to do the job!
Jacksonville FL Faux Finish Experts
Among the multitude of Jacksonville FL painting services, The Painting Craftsmen set ourselves apart in our devotion to the craft of painting. We excel in each type of faux painting, and would love to apply a fresco finish to your villa-style home in San Marco, or color wash a room in your historic Riverside Avondale home. Homeowners throughout Northeast Florida, including Atlantic Beach, Ponte Vedra Beach, and the greater Jacksonville area trust us with their artisan painting projects, and call us for all of their painting needs. Choose the perfect faux finish for your own room, and let us create it for you!