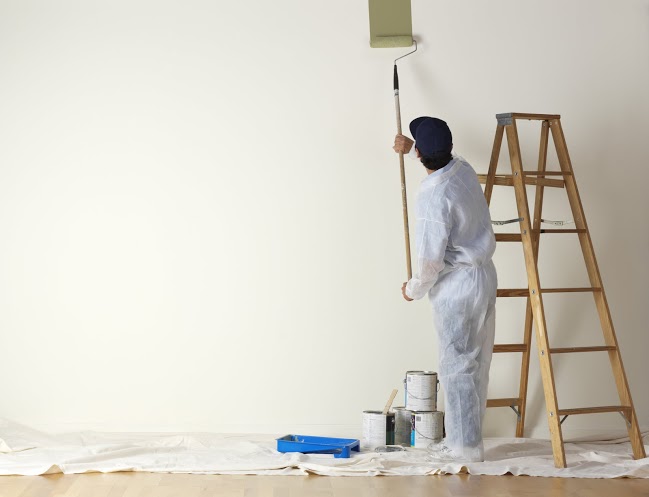 Choosing the right painting company for your painting project is a big decision. The painters you select will need to have all the right skills for the job and be extensively trained in everything from proper technique to safety. Moreover, the painters you hire will not only be working on your home but in your home, so you want a company whose workers you can trust and who you know will take good care of your home for the duration of the project.
The Painting Craftsmen Standard Of Quality
At The Painting Craftsmen, we understand the importance of hiring the best people for the job, and we are committed to providing you with an unsurpassed level of service and the highest standard of care. Our commitment to quality can be seen in every aspect of our company. To begin, we employ only the best people to work on our teams. We interview many applicants each month, but are highly selective of who we ask to join our company. Each of our technicians receives extensive training. New employees take part in our rigorous training program, which covers everything from proper brush technique, to ladder safety, as well as how to correctly apply each type of paint onto almost any type of surface. Even when we hire painters with previous experience we ask that they take part in our training program in order to ensure that their skills match our standard of quality. Our training covers everything a painting technician needs to know, including the following:
Basic skills such as how to use brushes and rollers of all kinds, how to sand and scrape and otherwise "prep" a house, how to paint trim and roll paint onto walls, and the types and features of all paint, stains, and surfaces
Specialty skills such as faux finishing techniques and cabinet refinishing
Safe operation of all tools and machinery, including paint sprayers and specialty tools
Safety procedures and protocol, including the maneuvering of tall ladders and heavy machinery
Customer service skills and how to deliver the highest standard of care and service
In addition to being extensively trained, our technicians spend time practicing their skills before taking part in professional painting projects – we want to make sure they are absolutely ready to be on one of our painting teams!
It can be especially hard to find good painters here in Jacksonville, Florida. In addition to mastering the right techniques and skills, as well as putting in the hours of practice, painters in northeast Florida must be able to keep up with the climate. Throughout Jacksonville, St. Augustine, and Ponte Vedra Beach, we get more than our share of sunny days and intense heat, and exterior house painting calls for painters who know how to safely work in these extreme conditions.
The Best Painting Company For Your Painting Job
The simple solution for the paint job you are planning is to hire The Painting Craftsmen, Jacksonville's expert painting contractors. We know it takes intensive training and a lot of practice to be a good painter, and that's exactly what we require of each member of our company. We've got the right equipment, the perfect paint, and the best possible team for your painting project, whether it's staining your deck, refinishing your kitchen cabinets, or changing the color of your home's exterior. Good painters are hard to find, so look no further – The Painting Craftsmen is Jacksonville's best painting company and the right choice for your home!