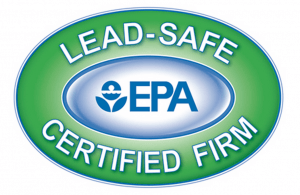 When lead paint was introduced for its use in homes and businesses there were no health concerns or risks associated with it. Rather, it was a high-performing paint suitable for nearly any paint job. Adding lead compounds to paint it made it stronger and more durable, as well as flexible and able to withstand all types of weather. It adhered especially well to wood, and was subsequently the first choice of homeowners and master painters from the mid 1800s through the 1940s. Lead-based paint dried quickly and when other paints began to crack and peel, lead paint maintained a fresh-looking appearance. It was resistant to the absorption of water, yet could be washed – a very desirable characteristic during the early part of the century, as homeowners were encouraged to wash and sanitize their walls to stave off bacteria and avoid disease. It wasn't until the 1950s that health concerns were connected with lead paint, and not until the 1970s that restrictions against its use were introduced. Today, the dangers of lead-based paint are well known, yet some homes still contain lead in their walls. Moreover, contractors, carpenters, and painters do not always follow the protocol necessary to handle and dispose of lead paint. As a homeowner, the best way to protect your family from the dangers of lead-based paint is to ensure that the contractors and companies that work on your home are knowledgeable about lead paint, certified to properly remove it, and committed to your safety and the proper care of your home.
Dangers Of Lead In Your Home
Exposure to lead paint can lead to severe health problems in children and adults alike. Young children and pregnant women in particular should exercise great caution, as lead can be especially harmful to those in the early developmental stages of life.  Lasting effects go beyond physical development to include behavioral development and learning disorders.
A major danger of lead paint is its ubiquitousness. At the height of its popularity, lead paint was liberally applied to the interiors and exteriors of houses, elementary schools, universities, governmental buildings, and businesses of all kinds, as well as used to make dishes and cookware, furniture, and even children's toys. It is estimated that lead-based paint is present today in nearly half of the homes in the country. It is most commonly found on interior walls and exterior siding, as well as on trim, doors, and other hard wooden surfaces. Lead-based glaze was also used in glass, pottery, ceramic tile, and even crystal. Houses built before 1978 almost assuredly have lead-base paint within them, and the earlier a house was built, the higher the chances are that lead paint is present.
Lead can be disturbed in numerous ways. Most commonly, lead-based paint is disturbed through sanding or grinding of some sort, during which a dust is created. The dust can either be inhaled directly, or may cling to fabric or other surfaces, able to be disrupted and released repeatedly. When heat comes into contact with lead paint, toxic fumes are released and easily inhaled. Lead paint can leach into water supplies and spread into soil, polluting the surrounding area for miles in every direction. Lead paint can also be ingested directly, making it especially dangerous for young children who may put a paint chip into their mouths, or may even bite or chew on a ledge or window sill that has been painted with lead. An odd and dangerous characteristic of lead paint is a sweet taste, further adding to its appeal to children.
How Lead Paint Is Regulated
In 1971, the first major lead paint legislation was passed. The Lead-Based Paint Poisoning Prevention Act defined lead-based paint and lead poisoning, and addressed its use in federally-funded housing. In 1978, the Act was amended, and the Consumer Product Safety Commission banned lead-based paint for residential use. Even so, regulation was not yet strict, and many contractors who had worked with lead paint continued to do so undetected. In 2010, however, the Environmental Protection Agency instituted the "Renovation, Repair & Painting Rule," or RRP, and the strictures regarding the use of lead-based paint became further defined. According to federal law, any job that disturbs more than 6 square feet of interior paint or 20 square feet of exterior paint must follow the RRP. Failure to operate under the RRP guidelines results in large fines and potential lawsuits.
Importance Of Using Lead-Safety Certified Painters
Even as awareness grows and the dangers of lead-based paints are made known, many contractors and home improvement companies are not certified, and do not know how to properly handle lead paint. Still other companies choose to forego the certification process since it requires a time commitment and additional costs. Finding a company that is lead-safety certified is the most important measure you can take when planning a painting or building project for your home. It is imperative to find a company that understands the risks of lead-based paint and is committed to removing it safely and properly, protecting your home, family, and pets, as well as themselves.
When choosing the painting company for your paint job, you may have to call several companies before finding one that abides by the protocol for safe handling of lead paint. Here are two questions you want to be sure to ask:
Are you lead-safety certified through the EPA?

Can you provide the EPA's "Renovate Right" lead hazard booklet?
Even after you have selected a company, there are several precautions and actions they are required to take. This checklist can help you ensure the right protocol is followed:
The contractor must completely contain the work area in plastic. Plastic sheets must seal doors, windows, and heating and cooling vents. For exterior jobs, the plastic sheets must extend a minimum of 10 feet in every direction from the point at which the paint is disturbed.

The area must be closed to anyone other than the technicians. Your family and pets must not enter the area.

Open-flames and torches are not allowed anywhere near the paint, and if a heat gun is used, the temperature cannot exceed 1,100 degrees.

Scraping, sanding, and any type of grinding must be done with the proper tools. Each tool should have a shroud and a HEPA vacuum attachment, and wet sanders should be used to keep dust at a minimum.

The HEPA vacuum must also be used on the entire work site before the end of each day. All dust and debris needs to be vacuumed, and all surfaces need to be wet-mopped.

All debris must be collected, sealed in plastic bags, and disposed of properly.

The technicians and contractor must also keep themselves clean by wearing outer coverings and disposable coverings for their shoes.
Jacksonville's Best Painting Company Is Certified in Lead Safety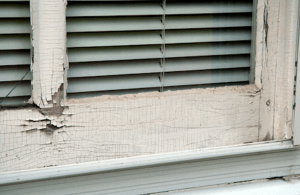 Historic homes are hallmarks in many neighborhoods throughout Northeast Florida. Craftsman style bungalows in Riverside Avondale, and oceanfront villas along Ponte Vedra Beach and Atlantic Beach, and historic homes throughout Jacksonville neighborhoods are all at risk of having lead paint present on the walls and trim. The Painting Craftsmen is the best painting company in Jacksonville, Florida, and the experts in the safe removal of lead paint. We are recognized for our artisan skills, our highly-trained technicians, and our customer service, but beyond that we are committed to safety. We are EPA Lead-Safe Certified, and each of our technicians is extensively trained in the policies and protocol used when working with lead-based paint. We understand the risks associated with lead paint, as well as the importance of handling it in a safe and responsible manner, all while providing the highest quality paint job for your home. Take the worry out of the decision-making and call us for your free in-home estimate!