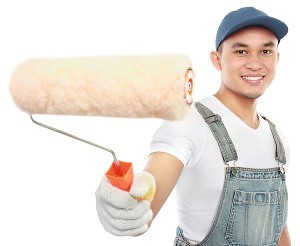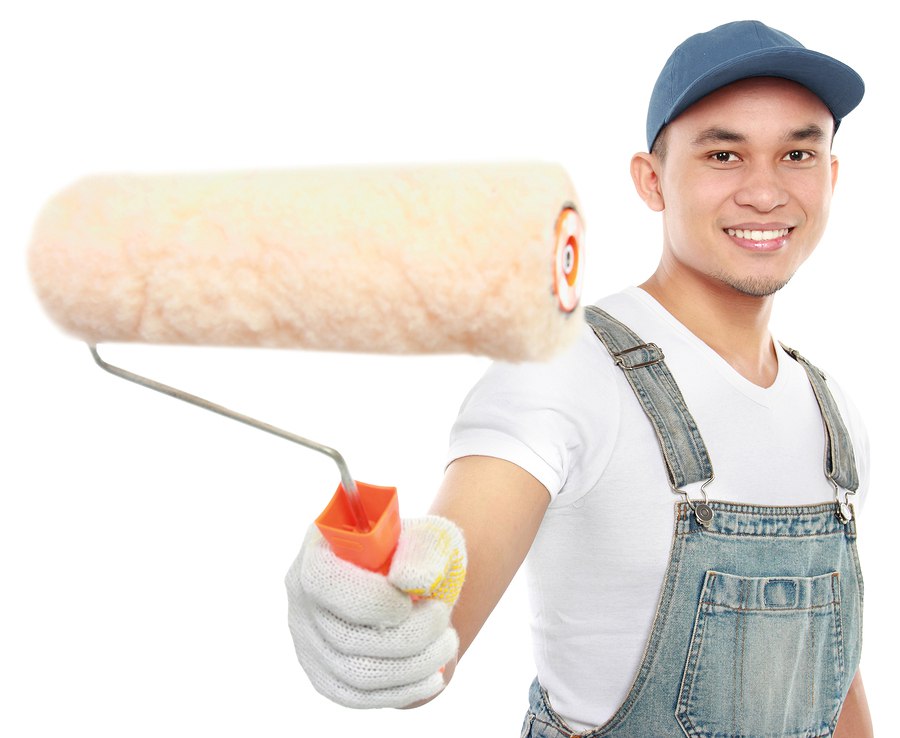 Using professional painters at The Painting Craftsmen can keep the interior surfaces of homes looking fresh and beautiful. Through a variety of traditional and modern painting techniques, our team of professional painters can restore and create flawless finishes that will stand up to the test of time and please any homeowners taste.
The Techniques That Keep Homes Looking Their Best
When wanting to make your home look its best or when wanting to refresh its appearance there are a variety of things you can do. Repainting interior walls and trim are popular to freshen things up a bit. Other things you can do to give your home's interior a facelift are:
Custom Wallpaper

Cabinets refinishing

Repair textured ceiling damage

Faux finishing
The Painting Craftsmen proudly provides each of these services as well as pressure washing and other exterior services. By paying strict attention to detail, providing expert craftsmanship, and using high quality materials, our company has earned a stellar reputation.
Are You Sure You're Ready for a DIY Project?
When approaching painting or any type of home maintenance projects, many homeowners try to take the DIY approach. However, when it comes to painting a home, hiring a professional is the way to go. There is a lot of hard work involved in painting that many homeowners find to be over their heads. Along with choosing the right products and using the right techniques, there is the agony of the labor and clean up after a day's work. The expenses of a painting DIY project can add up quickly between the costs of paint brushes, rollers, roller covers, drop cloths, tape, caulk, caulk gun, primers, etc. Many homeowners find themselves spending lots of money on all of the necessary products and only using them once.
Hiring a Professional Painting Service Ensures a Job Well Done
Professional painters have unique skills and knowledge of the painting techniques that are used to create sheer perfection. Time is something few people have to spare and by hiring professional painting services, Jacksonville, FL residents can quickly have a beautifully painted home in no time.
You Need an Experienced Professional
Some homeowners have found out the hard way that by using improper techniques and the use of either too much or too little paint can lead to a poor looking paint job. This is true whether painting the interior or exterior of a home. Interior walls can actually show imperfections even worse than exterior walls. This is because we are closer to them and see them constantly. Hiring a professional painter can eliminate the risks of painting flaws that will be seen daily.
Homeowners Need a Company That Does it All
When seeking out professional painting services, Jacksonville residents should always search for one that has an excellent reputation. It is also wise to hire a service that offers a wide range of both interior and exterior painting and refinishing services. A service that provides numerous interior services such as wallpaper removal, faux finishes, cabinet refinishing, and textured ceiling repair as well as painting and custom wallpaper hanging can offer more ideas. Such a service can offer suggestions and knowledge of all of the latest trends in interior painting and colors.
Bringing Your Expectations to Life
A home is a person's own private little world. It is a place where they can express their personalities through color, textures, and designs. When it comes to the interior of a home, a professional painter can help your visions come true. Through the use of high quality paints and wallpapers, skill and experience, the inside of a home can be transformed to meet all of homeowner's expectations.
Techniques such as faux finishes are used to make surfaces look any way you desire, from antique to surreal. The possibilities are endless.  Re-painting and wallpapering walls can make homeowners feel they have an entirely new house. Great pride is taken to keep Jacksonville homes updated with modern designs and colors. The Painting Craftsmen offer the kind of professional painting services Jacksonville homeowners can feel proud of.
Make Your House a Home 
Whether wanting to recondition or restore a historical home or wanting to put a modern flair into your interior design, it is always best to leave this job up to a professional painting service. When looking at the client reviews of The Painting Craftsmen, it is easy to see why so many people call for a free in home estimate. Professionalism, artistic and unique painting skills, combined with affordability and guaranteed work makes this painting service a notch above the rest.
If the inside or exterior of your home has become boring and bland, contact the best of the best professional painting services Jacksonville has to offer. Our professional painters can paint the way for you making your house a home.