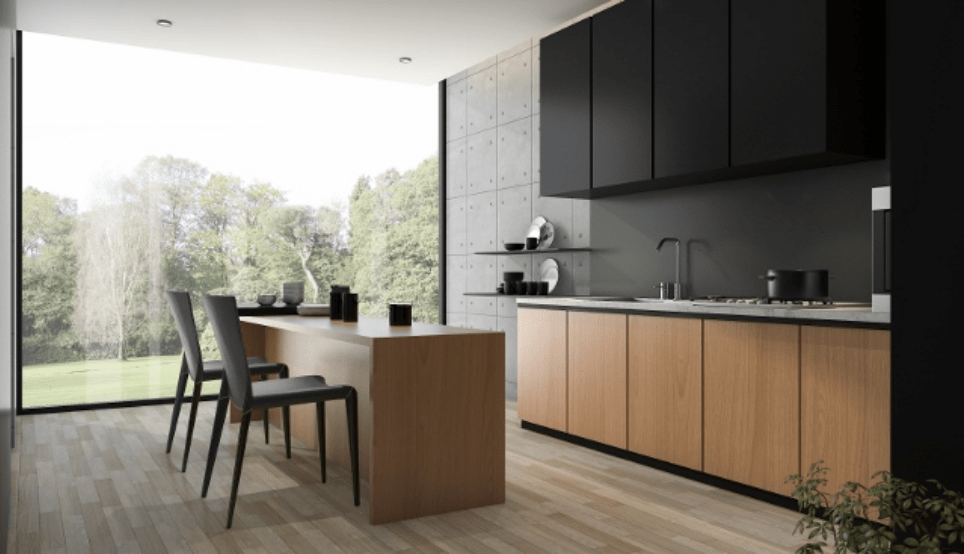 Your kitchen cabinets are more than just storage… they are the key element in your kitchen's design and overall feel.  When your kitchen is in need of a facelift, you can redo the floors or install different countertops or paint the walls in a fresh coat of paint, but nothing has the power to transform your kitchen like refinishing the cabinets.  
Our clients often ask us about popular cabinet refinishing trends.  Here are four trends we've been noticing in our kitchen cabinet refinishing jobs:
Custom Finishes

– Cookie-cutter design schemes are a thing of the past.  Now, clients want the kitchen to be tailor made for their personality and tastes.  Clients want cutting edge finishes and colors that stand out. Cabinet manufacturers have been producing more and more color and finish options, but no manufacturer can compete with the array of colors and finishes a great cabinet refinishing company can offer.  A good painting contractor has the tools, materials, and skills to transform your cabinets into whatever you dream up!

Clean Lines

– Clean lines, minimalism, and a modern aesthetic are popular trends throughout design and decor, and kitchen cabinets are no exception.  With this modern trend, the ornate design work found in more traditional styles is gone in favor of smooth edges, minimal hardware, and low profile designs.  

Open Shelving

– A growing trend in kitchen design is toward open shelving.  In magazines, open shelving is perfectly curated to show straight stacks of dishes and no clutter.  For organized homeowners who can maintain this clutter-free look, open shelving can create a sophisticated and contemporary feel.  Open shelving also lets the wall color show through. If you opt for open shelving, have a great painting company first cover the walls in the color of your choice.

Multiple Finishes

– Cabinet manufacturers offer a vast array of finishes, and a good custom cabinet refinishing company offers still a wider array!  Homeowners take advantage of these offerings by mixing several finishes in the same kitchen. For example, upper cabinets may be painted a dark tone while lower cabinets are left a warm, natural maple.  Or the cabinets and drawers in the kitchen island may be painted pale gray, while all other cabinetry is finished with a deeper gray glaze.
Your home should be an expression of your personal style and taste.  For many homeowners, the kitchen is the most important room in the house, and a natural place for congregating and spending time.  Dream up the perfect look for your kitchen and call on the highly rated cabinet refinishing company in your area to make the dream a reality!  
The Painting Craftsmen is the best painting company Jacksonville homeowners love and trust.  We are the expert cabinet refinishing company and the service to trust with your kitchen cabinetry.  Cabinet refinishing is our passion, and we only hire experienced and highly skilled craftsmen for our team.  We're the painting company of choice throughout Avondale, San Marco, Ponte Vedra, and Jacksonville, and we'd love to create the kitchen of your dreams, too.